Best 6 free online text-to-speech tools for video editing
Dear readers, it's likely that you're looking for websites or methods to use for voiceover in videos. Any video editors or advertisers can take benefit from this blog. Here, I'll present the top 5 websites in the globe for voice-over assistance so that you guys can improve the quality and realism of your videos. If you guys follow these websites to make your ads, videos, tutorials, etc. perfect, can get attraction by seekers. 
Websites and tools with additional options for different language accents are what we need.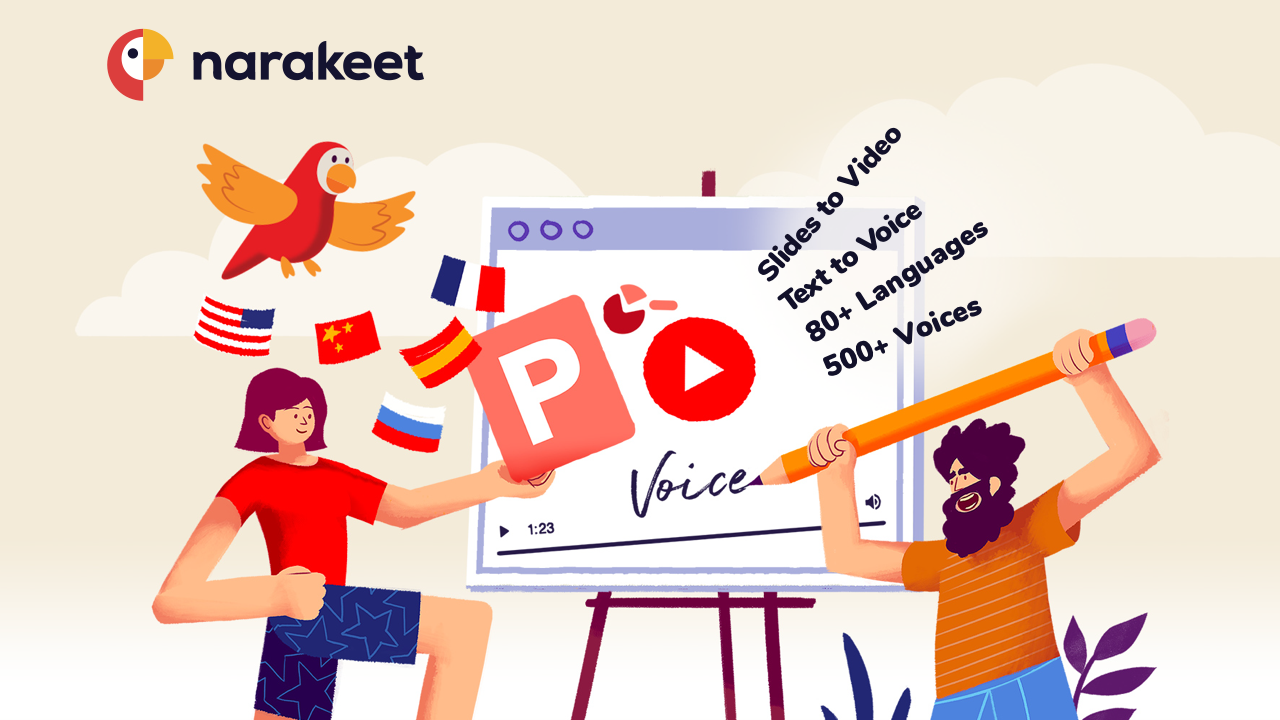 Natural-sounding text-to-speech in 80+ languages, with 500+ voices, will help you create audio files and narrated videos quickly. When you want to change the script in the future, update a bit of text. Stop wasting time on recording and re-recording the narration.
Create training video lessons in multiple languages, make marketing videos for your products in global markets or use Narakeet as a narrator for YouTube videos.
Use our text-to-speech tool to convert a Word document or a text script to an audio file in seconds.
In this video, you can explore every ascent. How Narakeet website providing realistic voices for videos. You just require a single piece of script and voice will be downloadable. Remember that this application will not allow you to download anything for free if it contains more than 80–90 words.
You can type, paste, and edit text here or drag and drop your files.
A professional text-to-speech tool called Natural Reader can turn any written content into spoken words. A professional text-to-speech tool called Natural Reader can turn any written content into spoken words.
They offer both free and paid memberships for our applications to accommodate the needs of various customers with various financial constraints. Exclusive features and access to Plus Voices, our newest and most sophisticated voices, are included with our Plus subscription. Text to speech with Plus Voices is flowing and sounds realistic since it mimics the timbre and intonation of human voices.
The daily sample time for the Premium Voices is 20 minutes, and the daily sample time for the Plus Voices is 5 minutes. may freely employ any Free Voices that are offered.
You can watch this video if you're having trouble using the tool. To use this tutorial to help you follow each step.
In order to increase accessibility and make written content more accessible to a wider audience, users can select to listen to an audio version of the content while following along with the highlighted text.
Online text to speech will give your audience a better online experience regardless of whether you own a website, work for a corporate, nonprofit, or the government.
200+ award-winning, natural-sounding voices in 50+ languages.
Read content out loud on any device, with no downloads or plugins required.
Easy to integrate, easy to use.
Dictionaries and pronunciation are customizable for your specific needs and industry-specific terminology.
Follow a video to use this tool. 
TTSReader is a light-weight online text reader that works out of the box on ttsreader.com. No installation needed. No downloads. No login. Works on any browser and on any device wherever you are.
TTS Reader keeps track of its most recent text and position, allowing you to pick up where you left off at any time. Additionally, you can move the caret manually; then, when you hit "Play," the audio will begin playing from the newly chosen location. Text, PDF, and ebook files can all be loaded. It can even record itself, too (on a Windows machine). Language, voice, and reading speed can all be customised. Additionally, it will remember your settings for when you return. Absolutely free. If you would like to help them, have it ad-free, and use it commercially, upgrade to premium. 
Main Features
Fun, online,
Free. Liaten to great content
Multilingual,
Natural voices
Exit, come back & play where you stopped
Better than podcast
Read PDF files,
Texts & websites
Export speech to audio files.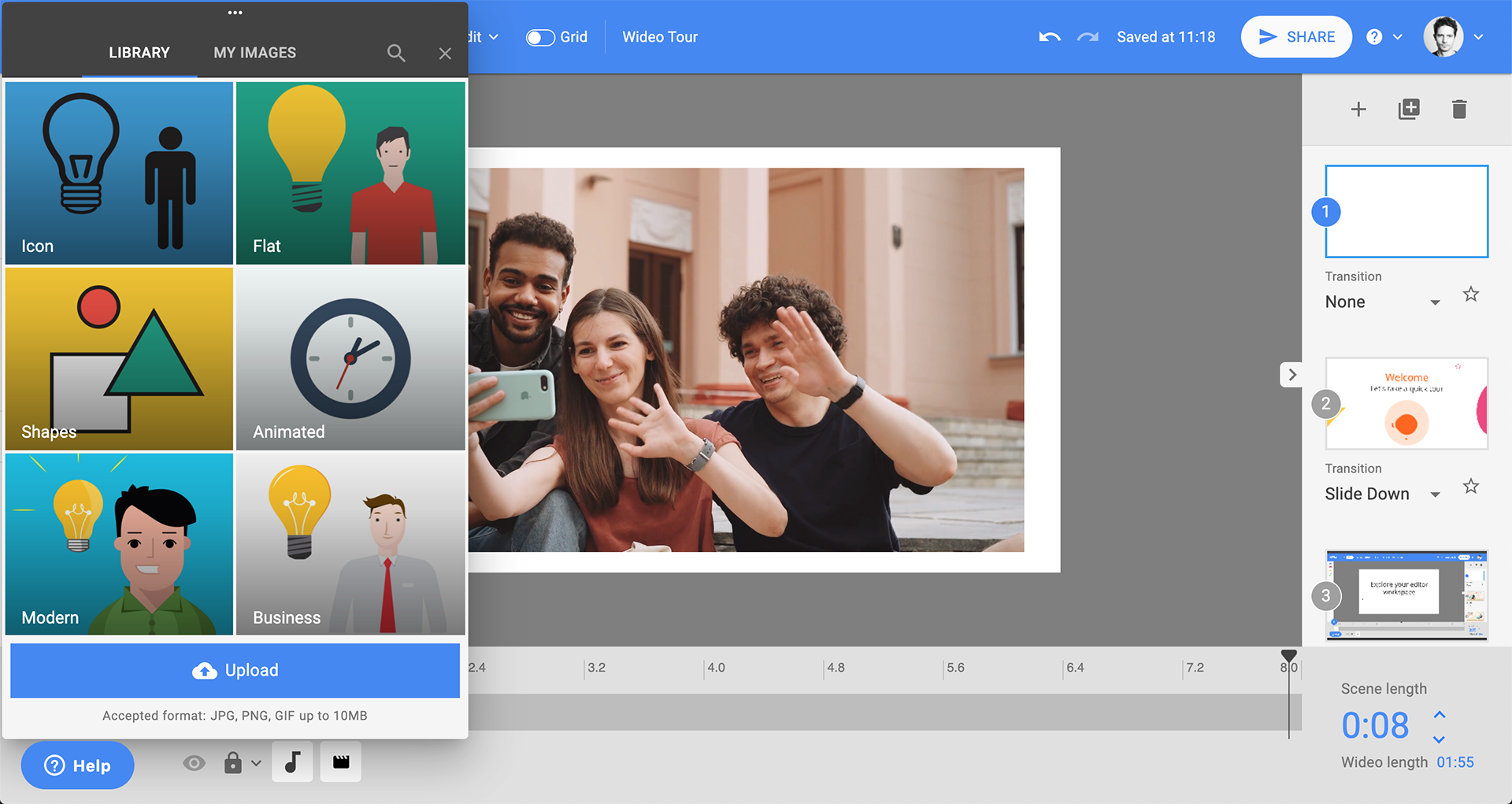 Over 2.5 million users have signed up for the online video creator Wideo worldwide. Produce presentations, explanation videos, demo videos, and promotional films. Experience is not necessary. Using Wideo, anyone can make polished videos. Explore Wideo's Video Automation Solution if you want to scale your video content creation process.
After receiving numerous requests from our clients, they choose to share a text-to-speech option that is integrated with the Google text-to-speech API. Now that you can convert text to voice, download it as an mp3 file, add the audio file to the video editor, and add a professional voiceover to your videos, they will become more vibrant.
What do they say?
If you're planning on creating a demo or explainer video, you should consider adding a voiceover to your video.
Adding narration to your videos will help you to gain and maintain the viewer's attention. This will, in turn, help you to make the message of your video easier to understand, and you´ll be able to drive action with your content
So boost your marketing videos´ performance by adding a voice-over narration with the free text-to-speech technology.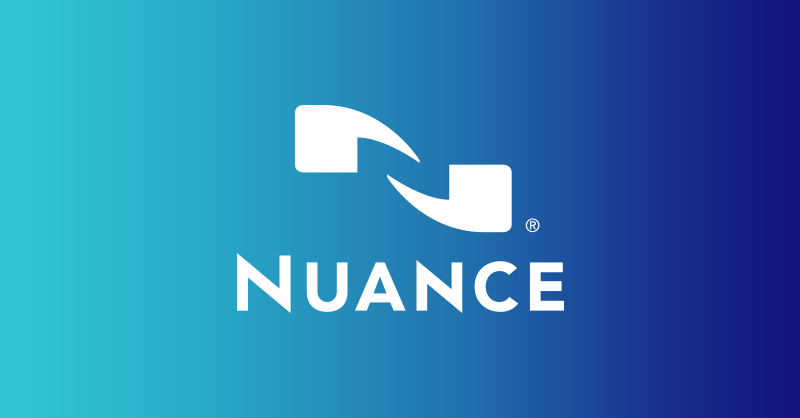 Nuance creates a human voice for your brand. 
The lifelike voices provided by Nuance Vocalizer are trained on your use cases and dialogues and have the same fluidity of speech as real agents. Vocalizer uses cutting-edge text-to-speech technology based on recurrent neural networks to produce a voice that sounds far more human. Some important advantages include:
A superior caller experience
Reduced costs by automating more calls
Flexibility and control to update your application
Differentiate your brand with a custom voice experience
The caller experience is consistent across your IVR and mobile platforms thanks to Nuance TTS, which gives your brand a distinctive voice. Nuance TTS generates authentic sounding speech in 119 voice options and 53 languages with the aim of enabling high-quality self-service applications. Your brand can speak whenever you need it to using Vocalizer without the need to employ, direct, or record voice talent.
Benefit Include:
A wide portfolio of human-sounding voices
Enhanced expressivity
Expanded multilingual support
AI-optimized text processing
The ability to create unique custom voice personas
Access to our newest voice, Zoe: a breakthrough in natural‑sounding automated voice
Final Thoughts
The construction of commercials, tutorial videos, or YouTube videos can benefit greatly from the inclusion of professional, emotive, and inspiring content on any of these platforms. The finest tool for getting additional ascents is Narakeet if you want them in other languages. We offer comprehensive information on each tool. In addition, we also integrate tutorial videos where required. Just find out your needed tool and follow by tutorial videos that we provide. For more details, you can comment below.