Is the iPad 10th generation worth buying?
Apple does not fail to improve user experience. In order to keep pace with the fast moving technological era it keeps updating its devices. So following the same strategy of innovation, apple has launched its IPad 10th generation which is going to release on 26th of October 2022. It can be said that almost after a decade the entry level iPad has been redesigned and this news has gained the popularity in the market.  As said by the vice president of worldwide marketing of apple about iPad's design "We're so excited to bring the completely redesigned iPad to our most advanced iPad lineup ever", and that is the reason why iPad of previous generations look outdated. IPad 10th generation is definitely a convincing and a very interesting device. The design is the sole pivotal aspect of this device here takes after the iPad Air which of course copied its design from the iPad pro. It is little bit thicker.
If you are confused to decide that whether it would be a good decision to buy this iPad (10th generation) or not so this piece of information contains all the necessary details about its specifications, pros and cons that can help you to make your decision.
Price:
The prices are set differently for different variants of iPad. The Wi-Fi only variant is priced at $449. The price of Wi-Fi plus cellular variant has been set high as compared to Wi-Fi only model and it is $599.
Specifications: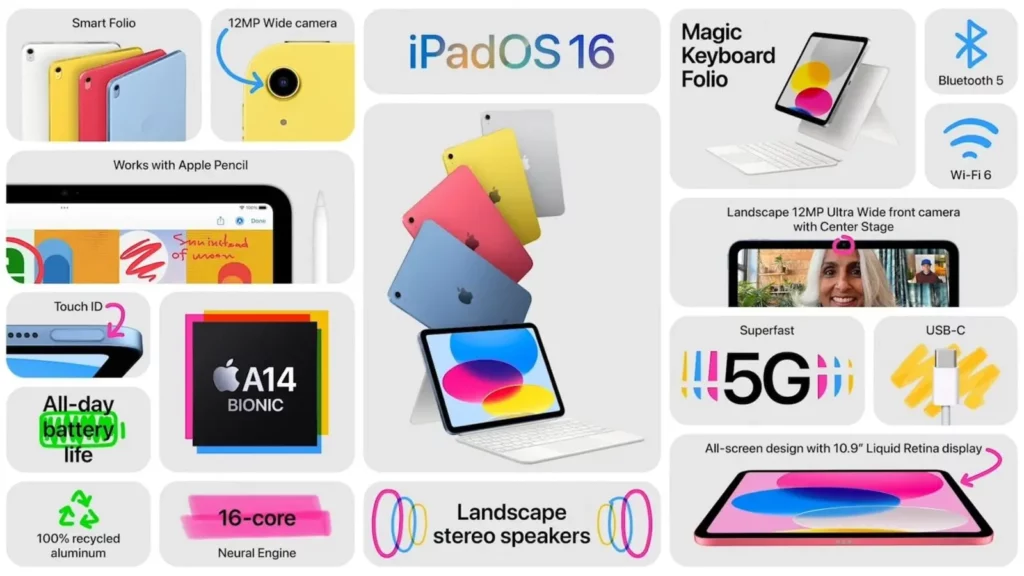 Display- It has 10.9 inch liquid retina display. The display is surrounded by the uniform bezels. Excluding the home button from the screen has reduced the bezel.
Cameras- It comes with a landscape 12 MP ultra wide front camera supporting smart HDR3 available in the center stage that can provide you with the better experience during videography and video calling. Back camera is 12MP wide that allows you to edit videos in 4K. The camera can also be used for the purpose of scanning.
Storage- There are two storage variants in iPad 10th generation –64GB in Wi-Fi and 256GB in Wi-Fi plus cellular model. No change was made in storage capacity as compared to previous generation.
RAM-4GB
BATTERY- The battery life is up to 9 hours on cellular network and up to 10 hours of web surfing on Wi-Fi network.
Connectivity- Before the launch of iPad 10th generation, there was a lot of curiosity in the market that whether the apple will change its old lightning ports with USB-C ports or not so finally apple has made this change. The smart connector is also available in the side. This device allows you to access extremely fast connections with 5G when you are unable to use Wi-Fi. It also supports Wi-Fi 6.
Processor– It has A14 bionic chip same as iPhone 12 that provide it better speed as compared to previously introduced bionic chips.
Operating system- iPadOS 16.1 operating system is installed in it.
Colors– It is available in four incredibly beautiful bold colors that might get users attention in the first sight. Now the users have choice to choose among the four different Colors. Its colors include Silver, yellow, pink and blue.
Other features of iPad 10

th

 generation include
Landscape stereo speakers- iPad 10th generation includes landscape stereo speakers two on either side. Even Sound comes from both sides.
Electronic fingerprint recognition (touch ID)- Giving this device a more modern look the touch ID sensor feature is not in the home button but it is available up in the power button due to this you will not find any home button on the whole screen.
Apple pencil- chargeable apple pencil comes with this device.
Magic keyboard folio– Apple provide you with the non-pairing magic keyboard folio that does not even require charging. For shortcut, it has 14-key function row.
What advantaged will you get if you buy iPad 10th generation?
This device contains incredibly distinctive features that were missing in previous generations and in other variants. The upgraded features that iPad 10th generation have include 10.9 inches wide display, upgraded back camera, USB type C port, touch ID in power button, A14 bionic chip. If these features appeal you then you may buy it for yourself otherwise if you have nothing to do with these features then you may purchase older generations as well such as generation 8, 9, etc. but their features have become outdated.
Moreover, its new all-screen design gives it an innovative look as compared to the traditional models. Adding the variety of four vibrant colors is also a plus point of ipad 10th generation. Users who are tired of using iPads that are available in only two colors can switch to iPad 10th generation.
USB type C port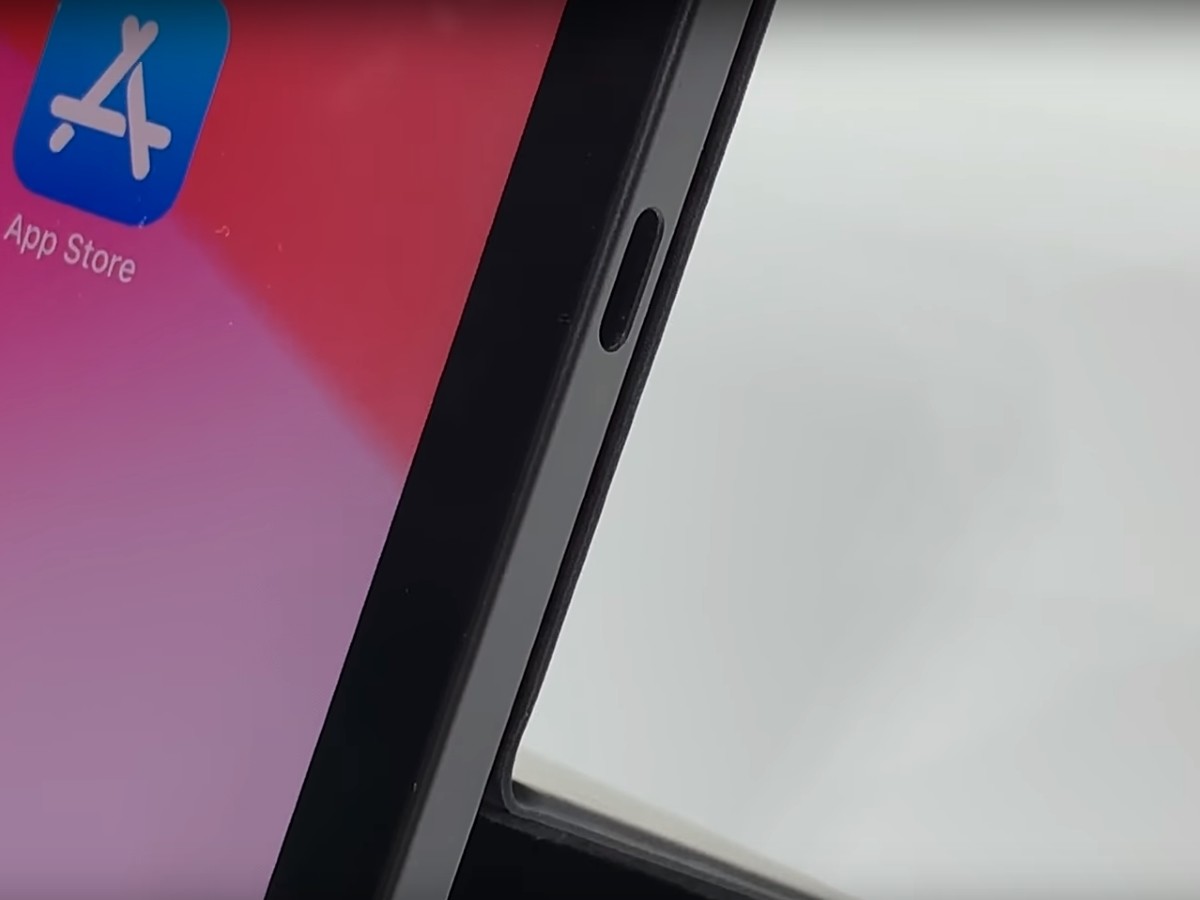 Unlike older generations, iPad 10th generation features USB type C port that can serve two purposes, it can be used for charging purpose and also for the data transfer purpose.
Ipad 10th generation offers slightly large display maximizing viewing experience quality and it is somehow lighter in weight.
The use of A14 bionic chip processor has higher the CPU by almost 20%. Graphics performance has also increased by 10%.
The use of 80% faster 16-core neutral engine in this generation has increased its artificial intelligence and machine learning capabilities up to the great extent.
The fastest connectivity of this generation has also increased the download speed by 30%.
Availability of trackpad in magic keyboard folio has made it more user friendly.
What are the issues in iPad 10th generation?
Working on iPad 10th generation is not possible without its original pencil and it is needed to be charged when its battery is drained off and that can be hectic for the user.
Apple iPad pencil
Unlike iPad Air its pencil does not attach magnetically. If feels that they need to upgrade their apple pencil.
Price difference
The price difference is higher as compared to the old devices that means the device is not cheap anymore and no matter which extraordinary feature a product offers, its price will always remain the matter of concern for the buyer.
Despite of having high cost, it is still not good as iPad air and the role it is performing for users is still confusing.
Similarity
It has the same storage capacity as iPad 9th generation. Apple should have increased its storage capacity.
Final Thought 
Conclusively, it can be said that apple has tried to introduce tremendous features, but it still needs to work on it with a more customer centered approach so that it can provide with better customer experience to the users.