Superb Industry-based App Ideas For Startups 2023
Although, the stats of mobile app development and usage have explained the importance of mobile apps. Besides these, there are plenty of more reasons for it. 
Reason #1: More than 60% of internet users are using mobile to go online. 
Reason #2: The internet has attained more than half of the global penetration. The internet penetration in developed countries is more than 85% and nearly 50% in under-development countries. 
Reason #3: The mobile internet share time has crossed the 50% average.
So, in the present era, the mobiles are taking over great dominancy and making the future under their control. Eventually, you should take care of the current trends to make the future fall in the right direction. To make it easier for you to revamp your business with some of the coolest mobile app ideas, we have bundles of trending mobile app ideas here. 
With the pandemic corona situation, group study has become a dream for students. Given the need, entrepreneurs must consider developing a virtual study app as a mobile app idea for their startup. This app should allow students to share their knowledge with pupils of the same field. It can also enable students to contribute to study material such as books, notes, and other guides.
2. Beauty & Hair Salon App
The beauty and Hair salon industry is also thriving at a fast rate. With the increase in the demand for beauty and wellness needs of customers, there is a significant rise in beauty and hair salons everywhere. Thus to expand the business and make the services unique to beat the market competition, many salons have started with developing a beauty salon app for their business, taking online booking of customers.
Also, many people like to hire an expert salon service provider at their doorstep, and many salons provide on-demand booking services to their customers, which helps generate more profits.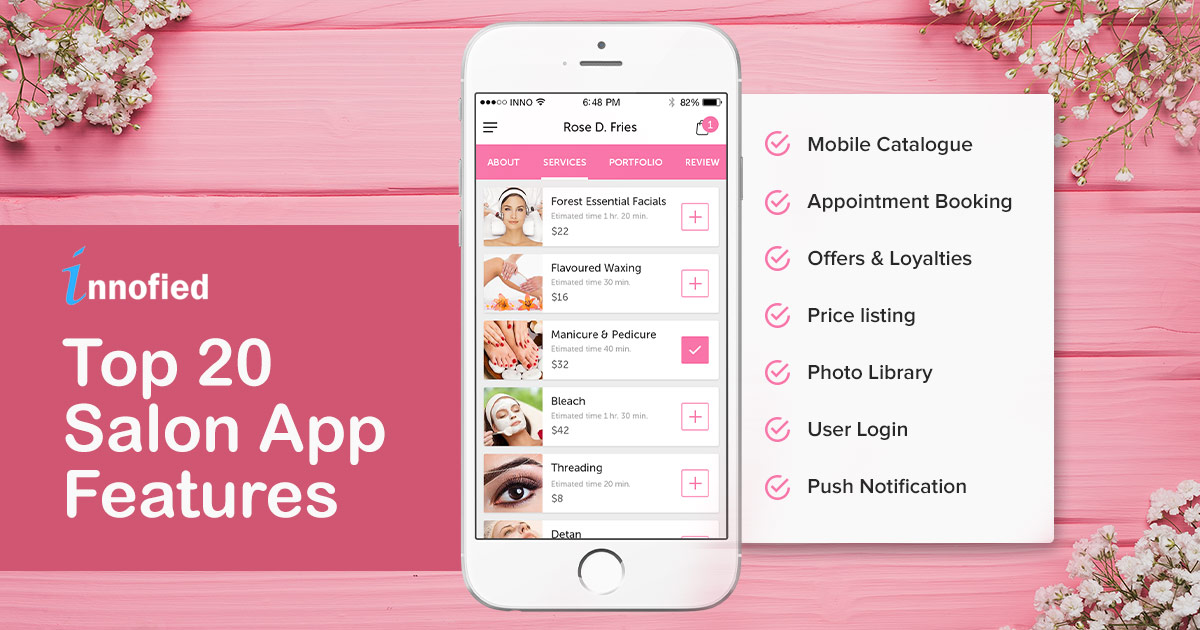 3. Podcast Streaming Applications
Podcast streams have exploded in popularity in recent years with almost every 2 in 5 people listing a weekly episode.  And without a doubt, podcast streaming apps create a convenient path for listeners to catch up with their podcast through just a few swipes.
 By developing a podcast listening app, you can offer free or paid subscriptions to their users. 
4. Wi Fi as a service help desk app
Here we go, number one Wi-Fi as a service Help Desk app. Okay, so here we're talking about Wi-Fi as a service help desk. So what the Market Report is saying is that a lot of companies, they're not going to have their Wi-Fi in their office buildings; for example, they're going to rely on some third-party provider, like Cisco or whoever, to come in and set up Wi-Fi in their building. So how fun is it when you need help desk support? Like you're at your office building, you can't connect to the Wi-Fi, you're trying to reach someone, and what do they tell you to put in a ticket?
You put in a ticket on your computer using the Wi-Fi you can access. So if we had a Wi-Fi as a service, helpdesk app where you can put, you could submit your helpdesk request on your phone. Using your 3g, 4g, or your cellular data connection, you can get help more quickly and easily without having to worry about logging in and submitting a ticket. Otherwise, you have to like to open up your phone, and you have to like to log into the browser, and you have to submit the Help Desk request and check your email blah, blah, blah, well, if you just had the help desk app that can make that a lot easier.
So we're talking about the Internet of Things, we're talking about middleware that somehow connects different IoT solutions, devices with back-end processes and APIs, etc. So this market is expected to grow from 10 point 1 billion USD in 2020 to 25 billion USD by 2025. That's a 19.7% compound annual growth rate. So pretty, pretty significant growth there. Markets and markets sites, increasing use of embedded sensors, and availability of fast cellular networks. That's LTE and 3g, driving the adoption of IoT middleware platforms in healthcare and other verticals. So we're talking about About middleware that handles device management, application management, and network management. So in all of the embedded sensors and other devices that can somehow connect to your application, we need to have common platforms of middleware so that we can easily plug and play devices into our apps. If you liked this idea, we have already sorted a list of top IoT app development companies. Have a look!
6. Intelligent Process Automation
So here's the thing, we've got people working from home more because of COVID. We've got companies trying to manage productivity, and companies have to have more paperless workflows. So again, according to markets and markets, the demand for paperless workflow is increasing the demand for IP solutions in its vertical. Due to the work-from-home scenario, most industry verticals face operational delays and employee supervision issues, impacting the need for an efficient operational model using digitization and automation. So some intelligent Process Automation app that will allow you to create your workflows, execute them, monitor them, and make it more efficient to hand off tasks from one person to the next person to the next person.
A tracking tool that sends automated alerts about the next billing date deadline to assist users to keep track of their debts, memberships, and installments.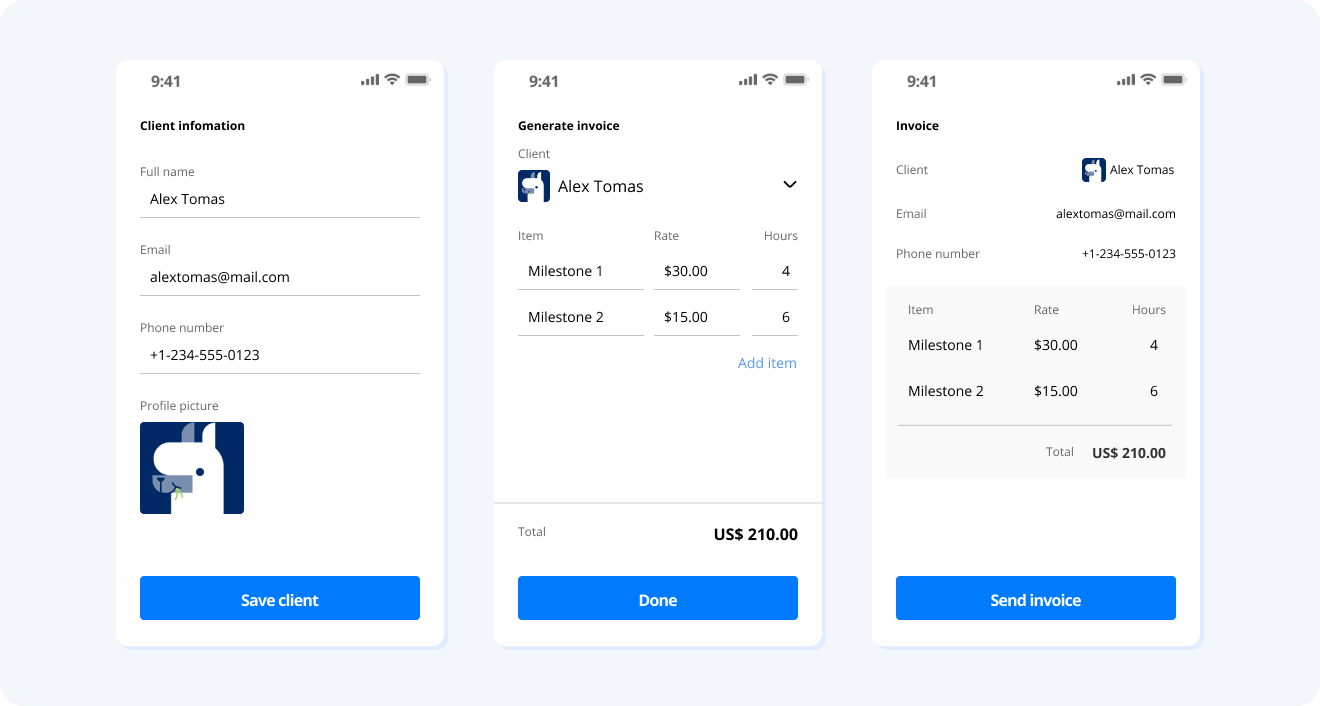 8. All in one social media
The concept behind the whole program is to unite various social media networks, such as Instagram, Linkedin, Facebook, and others, into one app where users can remain constantly updated, publish, connect, like, communicate, share, and react.
9. Freelancer Marketplace App
Due to the pandemic outbreak, many jobs have been affected, and this forced the workforce to search for jobs online. And freelancing platforms made it easy for people to earn money from online platforms. Actually, remote work is no longer a trend, but it's a reality we are living in today.
Developing a Freelancing marketplace platforms are becoming popular day by day. A report says that there are around 1.1 billion freelancers around the world with a global workforce of 3.5 billion. Creating a freelancing app will surely be a beneficial investment for your business.
10. SEO optimization tips provider app
Seo tips provider app via we can check analytics optimization of our content or product identities.
Focus on the UI 
If user will the URL of website so analytics of optimization graph will appear.
On the behalf of graph it will provide SEO tips.
So these were a few apps that need to be created and hence the above innovative ideas yet not invented can actually make your app that needs to be developed a success since these technologies are yet to be invented so why shouldn't you be the first to invent these?