Steps to apply for study in Germany: Can I study in Germany for free?
Germany is one of the highly famous study destinations for international students. Students from all over the world come to study in Germany every year. According to the German academic exchange service (DAAD), Germany welcomed 350,000 international students for the winter semester of 2021-2022. An increase of 8% has been observed as compared to the previous year.

How can you apply?
If you also want to study in Germany and you are worried about the whole visa process and don't know where to start, then read this whole article carefully. It will help you to gain maximum information.
1. Be clear about your study plan:
First, you need to choose your desired study program and find the university accordingly. It is the most important step. There are multiple options available to you. You can choose among the bachelor's degree, master's degree, Ph.D. degree, etc. Once you have decided on the degree program then choose your courses, for example, if you are going for a master's program then choose your course wisely for your specialization.
There are undoubtedly many best universities in Germany that offer multiple programs but the process of finding the university can take a lot of time. So, give serious attention to this matter.
Take your time to do proper research. Start your research one year before deciding to study in Germany. Set a clear study goal for yourself before applying for a study visa in Germany. There are different types of visas depending on your study program maybe you are planning to go for a short course, or you are going for a longer period. So, you need to be very clear about what you want to do and then apply accordingly.
Once you have chosen your course, shortlist the university that appeals to you the most. For detailed information, you can visit DAAD's official website.
One important piece of advice for all students to avoid rejection is that
(Don't just shortlist the top 5 universities)
Because each university has its specific requirements, and all these things also depend on your marks so finalize your university accordingly. Your profile should match the requirements of that particular university.
2. Fulfill admission criteria for your respective degree program:
If you have decided on your study goal, then the second most important thing is to research the prerequisites. Check the admission criteria set by the university to get admission to that particular degree.
For example, if you are planning to go for a master's program and there is a need to complete a specific course or subject before you can enroll in that course. Once you are done with this, you will be accepted for that program. Your school leaving qualification must be recognized by your respective university in Germany.
(You need to have a recognized "Higher education entrance qualification" or Hochschulzugangsberechtigung (HZB) or Abitur)
In case, your degree is not recognized by the university in Germany, then you will be asked to complete a one-year course for your preparation which is "Studienkolleg".
Moreover, you may also be asked to give an "Aptitude test" or TestAS.
Meeting the language requirement of the university is also very important and for this, you may be asked for the two tests
TestDaF

IELTS or TOEFL scores
Fulfilling the German language criteria is also crucial. If you are enrolled in a such program that is based on the German language, then you will need to have proof of German language proficiency which is TestDaF. On the other hand, if your degree program is in the English language so you will need to provide IELTS or TOEFL scores.
3. Prepare your documents:
Each university requires specific documents. You will need to prepare these documents well before the deadline because the issuance of the certificate may take some time. The documents most of the universities ask for include
German application form

Valid Passport

Academic certificates recognized by German institutes

TOEFL or IELTS (Proof of English proficiency certificate) or TestDaF (Proof of German language proficiency certificate)

Proof of university entrance qualification or school leaving certificates

Graduation certificate

Diploma certificate showing your academic title (e.g., bachelor or master)

Diploma supplement

Extra-curricular, professional, and other training certificates that show your educational background

Work experience or volunteer activity certificates.

Plan of study or research proposal

Letter of recommendation

Statement of purpose

Letter of intent

4. Proof of financial resources or
Finanzierungsnachweis:
You need to provide them the proof of financial resources for the German visa application. You need to prove how you will cover yourself financially during your stay. If you cannot prove it, then you cannot apply for the visa.
How can you prove your financial resources?
Here are the ways to prove your financial resources
Parental income

Scholarships

Blocked bank account

A bank guarantee

A permanent resident of Germany can fund your education.
Parental income:
If you want to prove through parental income, then you will be required to show the bank statement of your parent's income.
2. Scholarships:
If you have won a scholarship from a recognized institute or provider, you can show that document.
3. Blocked bank account:
Whether you get admission to a private university or a public university one thing that is required is a blocked account or Sperrkonto in the German language. Before going to Germany, you need to open a blocked account and deposit a certain amount of money in that account, and you need to show that money. It is needed to apply for a German residence permit.
You have multiple options for opening your blocked account such as
Expatrio
Fintiba
Deutsche bank
Coracle
4. A bank guarantee
If the bank will finance your education so you can provide the bank guarantee.
5. A permanent resident of Germany can fund your education
If a German resident is willing to bear the cost of your education so you need to show the proper documentation.
5. Health insurance:
It is necessary to get ensured the healthcare system for international students. If you are from EU/EEA countries, then you can use your health insurance from your home country in addition to it, you will require a European health insurance card (EHIC).
If you belong to non-EU/EEA countries, then you will be asked to provide proof of health insurance.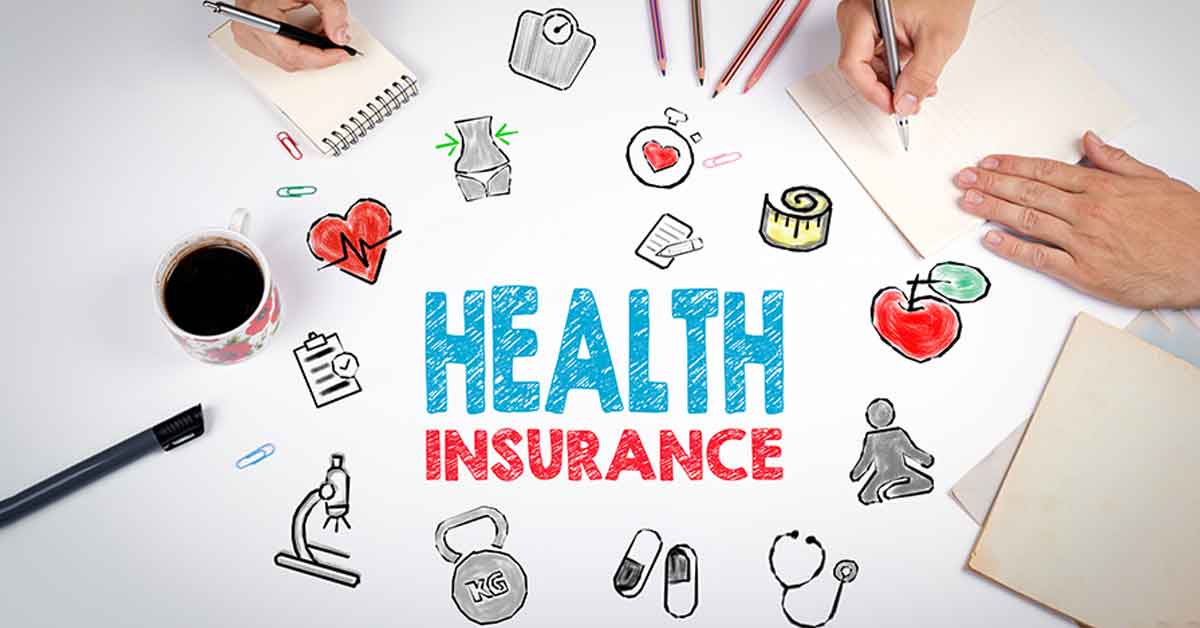 6. Submit your application:
You can submit your application from the university portal or through Uni-Assist. Keep this thing in mind that in Germany there are two intakes, summer and winter intake. Do proper research about the dates to avoid missing the deadline. Do not delay the process and submit your application timely as the slot opens. If you miss the intake, you will have to wait for a longer period.
7. Book visa appointment:
Once you get accepted by the university, immediately book your visa slot. Involve the German embassy or consulate in your home country, gather the documents, appear in the interview at the embassy and wait for the reply. The Visa process is quite a time taking so don't waste a single minute.
There are three types of visas for people who want to go to Germany for educational purposes
Language course visa:
A language course visa is for those who want to participate in short German language courses that last from 3 months up to 1 year.
2. Student applicant visa:
Student applicant visa is for those who want to pursue their education in Germany but are still in search of the right program or waiting for their confirmation letter from the university.
3. Student visa:
The student visa is for those who have got their confirmation from their respective university.
8. Book your accommodation:
You can easily get a mini job or part-time job as a student in Germany but getting yourself a place to live is something difficult to find there. Therefore, you need to arrange these things before going there so that you don't need to live in a hotel or anywhere else. Beware of all the scams while booking your accommodation. Once you get the accommodation, register your address at the registration office in Germany.
9. Course registration in university:
Once you get admission to the university, submit your documents to the university and register for your courses, and then you will be able to attend the lectures.
Can I study in Germany for free?
Yes, it is possible. Here are the ways that can help you to study for free in Germany.
1. Enroll in public university:
If you want to study in Germany for free, then you can find there such universities that don't charge tuition fees means you can study in Germany tuition-free. Students from all over the world can study without paying the tuition fee at these universities. The public universities in Germany do not charge tuition fees to students. The number of public universities in Germany is almost 300.
Germany is one of those European countries that facilitate students from all over the world to study without paying the tuition fee in public universities because Germans do not consider education as a commercial product.
2. Find financial support:
You can find financial support by applying for government-funded scholarships like DAAD, Erasmus+, etc.
You can also find non-governmental scholarships related to your studies. To attain this scholarship, you will need to fulfill specific requirements or degrees of study.
Final thoughts:
You have read all the above-mentioned steps to apply for study in Germany so make sure to follow these steps properly. Do your proper research and start the process early to reduce the risk of missing the deadline and wasting your semester because visa applications may take a lot of time. Follow all the instructions and be patient throughout the process