How to Hire the Best Folks, Even In a Crazy Market
Smart companies typically operate in competitive talent markets. This means that the people you're looking for are likely to be juggling several job offers. Competing for outstanding candidates with the likes of Google, Facebook and Twitter might seem like a losing proposition but it's not.
Hiring is harder than ever — but that doesn't mean you should compromise on who joins your team. Or maybe, it means you need to select something deeper than "years of experience in a similar role/function."
We have a rule that has guided the hiring strategy at my last two companies: every hire should be someone we would want as one of our first ten team members.
If you hire those types of people, your team will continually adapt, initiate, and problem-solve, and your company will grow beyond your own prescriptions. You'll stay early days nimble even as you scale, and you'll be excited by what you learn from your colleagues.
On the other hand, in the event that you're really centered around recruiting for a specific job or just somebody who "can finish the work," you'll gradually turn into a cluster of enhancers, and your ability will leave your association for someplace seriously fascinating. A startup is always changing, and you want people who will drive that change and eagerly meet new challenges.
Your ego doesn't want to hear this, but there are inevitably companies out there just as interesting as yours, so creating good conditions for talent and having a real philosophy should be high on your list as a leader. You can't stop attrition — and you truly wouldn't want to — but you can do your best to ensure you hire the kind of folks who will comprise the heart of the company long-term and become your leaders.
I've been representative of numbers 2, 5, 3, and 5 in my last four positions. So while this is each of the a-piece self-serving, you're the one perusing my composition — and I have some involvement in who works out in the initial ten!
First, we'll cover what they do well (and why they're such a good fit for startups), then what they don't, and last how to identify and hire them.
Initial Ten individuals are this:
Business Partners: it's their company, so they do whatever needs to be done and have opinions on what that should be. The success of the organization is their foremost goal (company success is highly correlated with success for early employees), and you can trust them to always think of it first— this is the mentality that will carry someone to leadership over time.
High-Speed Learners: they have a high information processing speed and can get to 80%+ competency in a new area quite quickly. A successful growth company is constantly trying new things. We have all wasted a lot of money/time on people who will apply the wrong playbook or wait for someone else at the organization to do something for them.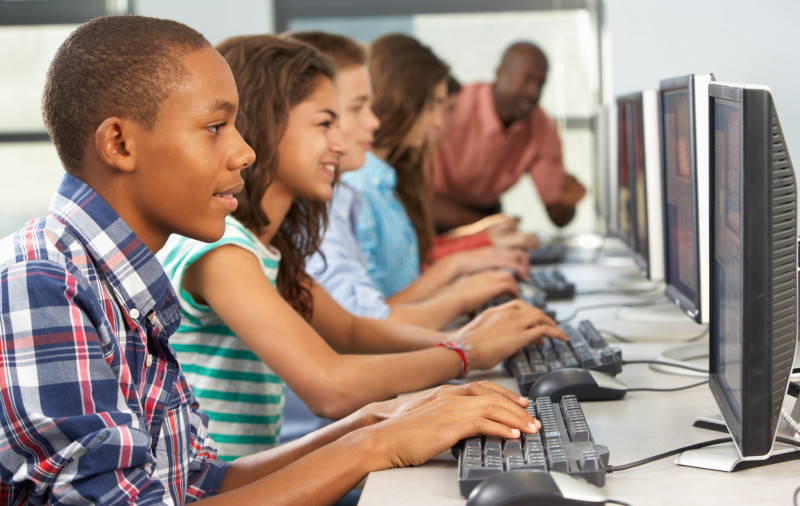 Autodidacts: they'll pick things up through trial and error, osmosis, asking their network, first principles thinking, and reading voraciously (articles, newsletters, books, and even social media). Teaching is great, but you won't have time for it.
Self-scaling: they find a way to solve problems and not do the dirty work long-term, thus increasing their leverage. Great people don't do the same thing ad infinitum; as they grow they fill in their lower branches with automation and delegation. This is an important one — lots of great folks lack this ability and while you'll still love them, you'll have to manage their scope or coach them to scale themselves.
Free Range: you can manage them to goals, not to tasks. You probably shouldn't tell them exactly what to do or you'll block their light, instead use check-ins to keep them roughly on course without stifling innovation.
Inspired: they bring their own vision for what a company can be and will get excited during a conversation about getting there.
Novelty Seeking: they seek growth opportunities for the company and for themselves. Every quarter or so give them new things to do and new directions to grow.
Here's what the First Ten types may not be:
Domain Experts. You will see their resumes and certainly consider them underqualified. Luckily, a couple very much put specialists in on a leadership team or in warning jobs can empower a lot of First Ten types.
Adjusted. These people get profoundly contributed and might be in danger for different types of pressure, and you could have to assist them with overseeing themselves and mentor them over barriers. I should be better at supporting this; on the off chance that you are understanding this and work at Banza, I am sorry for not being better at this.
Alright with Micromanagement. Order and-control types will smother these people. You ought to enable great individuals to go with the majority of the organization's choices. Extensively obvious if you have any desire to scale.
Flexibility, learning, creativity, and energy are the structure blocks of extraordinary colleagues at any association, particularly in new companies. We become exhausted and sullen when we begin employing "for the job" rather than "for what our identity is." Some inquiries I pose to myself during screenings: might this individual at any point move over to [adjacent department] in the event that there was a need? Might we at some point see them growing two steps up from where they are over the course of the following quite a long while?
The opposite connection between the First Ten characteristics and experience level might exist, however, it's more fragile than you'd anticipate. People with 20+ long stretches of involvement who had regularly worked at bigger organizations have brought that want to test their guts against a new thing, in addition to the experience of having fizzled and prevailed in different settings and having a development mentality. Kids crisp out of school can would rather that somebody simply guides them and how to make it happen, and allows them to focus on front and center and compartmentalize their occupation as "what I'm approached to do by my director."
Does the First Ten prime example sound right for your organization? Cool, how about we go employing? How might you know when you've viewed one?
Versatile Excellence: They're awesome at numerous, non-connected things. This can be work abilities or side interests. This predicts that they will be great at the following a few things they attempt.
Fruitful Risk Taking: they've done something that wasn't ensured to work — perhaps on various occasions — and made it work. It's a mentality.
Fast Rise: they get advanced/change jobs every now and again. In any case, they don't escape from organizations when the breeze blows. Search for advancements at each stop and no less than one occupation with 3+ years.
Some questions you can ask them to find out:
Tell me about a time you created something from nothing/went zero to one. What happened along the way? You can ask for multiple stories from different jobs or even parts of life. This should get them excited.
What's something you learned how to do recently? It doesn't have to be job-related. They should be able to describe it and kind of inadvertently get excited about it.
Tell me about a time you ran into a roadblock and had to change your approach. Reinvention when facing setbacks is the heart of a startup.
Tell me about a time you scaled yourself out of a job function. As above, they've proven they can overcome a problem permanently and grow into a new one.
Why are you looking to leave X job or Y function? These folks should always be running towards something, not away from something. They'll instead talk about what they're excited about at your spot.
Ask me anything. They should almost never run out of questions because they are naturally curious and want to learn things they don't know. This is where you really find out whether they have the right level of curiosity.
Conclusion
People who see their success as being the same as the success of the organization are the best-case team members, in any market. They'll grow and change with the company, and always try to prioritize what matters. You'll find yourself more energized by your work because you're surrounded by others who are as well. Happy team building!