How to boost productivity and improve the relationship with family and friends? 8 best mobile apps you must have
Most of the time you have heard about the disadvantages of having mobile phones such as they are constantly distracting, time-wasting, and stuff like that. But have you ever thought about the other side of mobile phones?
Different app stores offer a variety of mind-blowing applications that have life-changing benefits and the ability to make the quality of your life better in different aspects. You may have tried a variety of strategies to increase your output. If you are still unable to do that-don't give up. There are other professionals as well who experience the same issue, so you're not alone.
In addition to this, these app stores also offer multiple applications to strengthen your bond with your family and friends. These apps allow you to connect with your loved ones across the globe.
The increasing trend of technology and the internet have paved the way for the launch of these extraordinary applications.
Apps that can boost your productivity:
Have you ever wondered what you did all day long? One of the most user-friendly and easy-to-use tools available today is the Toggl. It is a well-known cloud-based time-monitoring app. The Toggl has apps for Android, iOS, and PC, however, it is mostly web-based. It's made to keep track of how much time someone spends on particular activities. The Toggl is a popular choice for freelancers, but it's also a top choice for students and other people looking to increase their output.
Use Toggl to keep track of all the daily tasks you completed during the day. You may record both your online and offline tasks and how much time you spend on each task using this tracking tool.
Features: 
API

Time tracking by project and client

Access permissions

Dashboard

Payroll management

Timesheet management

Task management

Summary reports

Customizable branding

Monitor employee activity

Reminders
It is also one of the craziest apps to improve your productivity. It offers various options to add tasks quickly. It allows you to load your tasks into your phone. You call this app from the notification panel or simply using a gesture on your home screen or from a widget on your home screen. To be able to free up mental memory and the ability to be productive and efficient are the biggest advantages of using the Todoist app.
Using this app, you will never miss even a single task. You can add a to-do list, a reminder, the deadline, assign a project and set priority most quickly without selecting the different options on your phone or your app. It allows you to type in your natural language.  
Features:
Cross app integration

Cross-device syncing

Upcoming view and board view

Templates for different cases and genres

Add and access tasks through different devices

Convert email into Gmail, outlook as tasks directly

Convert slack messages into Todoist tasks

Add the chrome browser link as a task in the Todoist chrome extension

Organize your projects, subprojects sections, tasks, and subtasks.
Some of us now consider smartphones as one of the biggest obstacles to our productivity. Others consider them to be the best productivity tool ever created. You may maximize your productivity by utilizing the potential of your mobile phones or computer with Evernote. It was designed for mobile devices but the full version of the app is on the desktop. It is easier to organize things on a desktop in Evernote. It is available for both Mac and windows. Capture and find information on your Evernote account via a mobile device but organize them with the power of the full desktop. Moreover, indexing your handwritten tool option makes this app more productive.
How you can stay productive with Evernote?
Use the rapid note features and Evernote widgets.

Save your emails to a specific project notebook.

Share notes as well as notebooks directly and avoid text messaging.

Use search filters, saved searches, and shortcuts to find things more quickly.
Features:
Take notes

Scan documents

Digitize business cards

Website screenshots customization

Organize your content

Assign duties to others

Connect with google calendar

Templets for Meeting notes

Search PDFs, documents as well as handwriting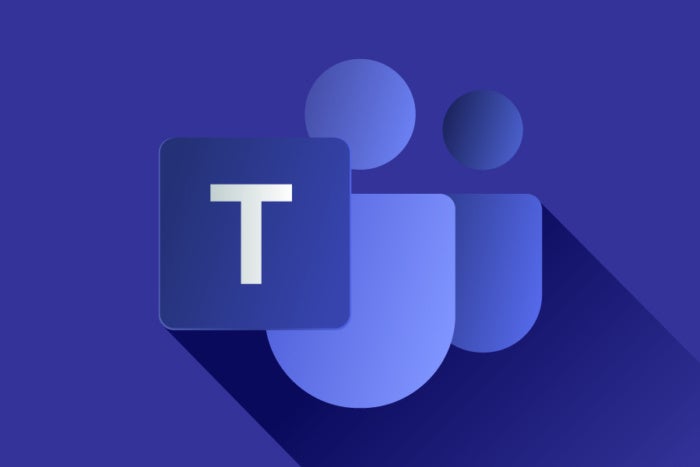 The Microsoft 365 application sets contain Microsoft Teams, a cloud-based collaboration platform. Business conferencing, web conferencing, document sharing, and corporate messaging are some of Microsoft Teams' major features. Teams can be used by organizations of any size.
Microsoft teams allow you to populate your post or announcement through various channels. You can access multiple workspaces and channels of all the teams you are a member of or owner of. With the help of popping out the chat window you can access important chat windows regardless of the application view you are working in.
Features:
Workgroup email exchange

Use meeting rooms

Digital Whiteboard

Meetings using live recording

Collaborate with business partners

Cyber security

Speedy work with the slash command

Instant messaging

Limit emails
Apps that can make your relationship better with your loved ones:
Over 2 billion individuals in more than 180 nations use WhatsApp to connect with family and friends regardless of where they are. It is available on smartphones for free all across the world, and enables fast, secure messaging and calling.
WhatsApp Messaging app is a good option for exchanging free texts even worldwide. The program sends text and image messages by using the user's Network connection. It has good call quality, and it allows you to connect quickly with your friends and family.
Features:
Video call

Voice call

Voice messages

Chat in groups

My status

End-to-end encryption

Photos, video, and document sharing

Last seen and online privacy

Read receipts
Instagram has been a well-known social networking application and is very easy to access without any charge on iOS as well as on android devices. It emphasizes pictures and video posting. Since its launch in 2010, it has become increasingly popular by incorporating attractive new features like Instagram Stories, shopping, Instagram Reels, and many other options.
Features:
Filters

Stories highlights

Instagram stories

Picture and video posts

Instagram live

AR filters

IGTV

Shopping
The Facebook app allows you a better way to socialize. You can connect with the whole world using the Facebook app. It allows you to chat with your friends, family, and other people. You can actively get to know what your family and friends are doing in their lives. You can engage with them through different posts by reacting, commenting, and mentioning them on those posts. Moreover, you can find your old school friends by their names on Facebook and can connect with them again. You can share your precious moments with your loved ones.
Features:
Newsfeed

Messenger for messaging purposes

Timeline

The wall

Events

Social plugins

Relationship status
Through Skype, you can connect with your relatives and friends anywhere else in the world. Through the use of Skype, you can significantly decrease the cost of conducting meetings and conferences for clients and organizations as well as for family and friends.
Skype is aware of the significance of video in building close connections with the people in the community, whether they live close to you or on a different continent. Through group video chat, you can have sudden gatherings with family and friends from any device.
Through Skype, scheduling meetings with friends is now simple. You will discover that the video conversation is more delightful than any plans you make! Also when mom, dad, and the kids are separated from each other across the country or the world.
Features:
Audio and HD video calling

Smart messaging

Phone calling

Live subtitles and call recording

Screen sharing

Private Messaging
Wrapping up:
As we are always very busy with our tough schedules and are unable to get in touch with the people we want to talk so these apps might prove to be helpful to connect us again with our friends and family. Moreover, these busy schedules also result in the form of low productivity because we have thousands of things on our minds and we forget most of them to meet before the deadline. In this article, I have tried to mention the best options for you. Those who were extremely concerned about their productivity, as well as their relationship with their close ones, might find this article helpful.