7 Best free writing tools you must have
If you are just starting as a writer, you probably wouldn't want to make any blunders. And it makes sense because it could be embarrassing for a writer if the reader points out a mistake reader made. Therefore, you ought to think about utilizing an editing tool. How do editing tools work?
Software that is intended to improve the effectiveness and efficiency of the writing process is known as an editing tool. In today's world, a wide variety of tools are in use.
Here are seven solid must-have writing tools for authors that will significantly improve your work. 
1. Grammarly:
Grammarly is a tool that Job seekers, writers, and other professionals can use as writing assistants to proofread and edit their documents. It improves vocabulary usage and checks for spelling, grammatical, and punctuation issues.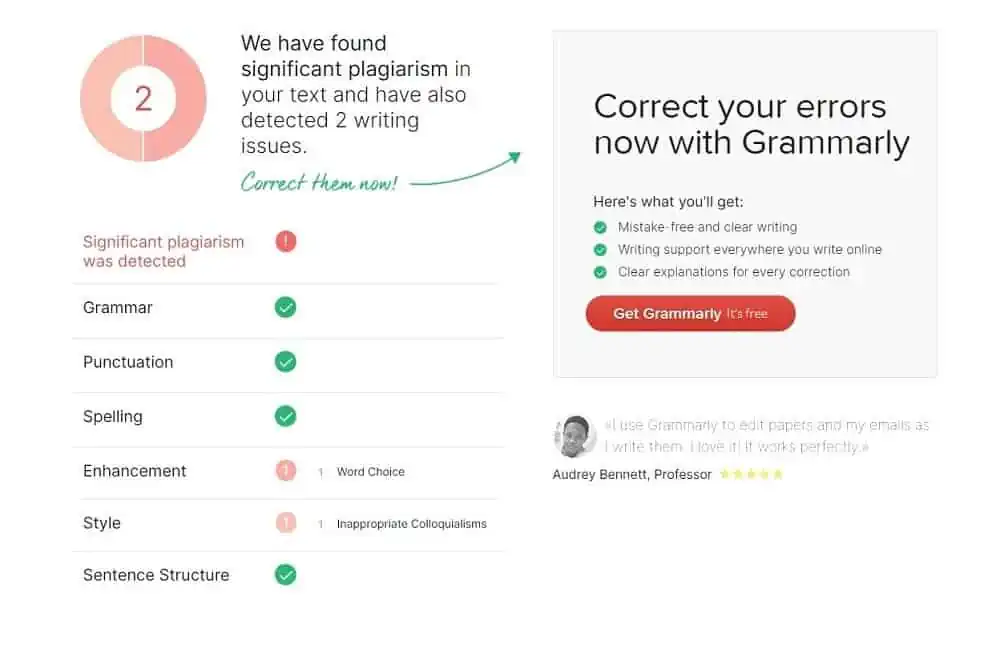 Features:
Some of Grammarly's more notable features are listed here.
No need to install in device:
The fact that Grammarly does not need to be downloaded or installed on your device plays a big role in how simple it is to use.
Works well with multiple devices and browsers:
Grammarly is compatible with a wide range of devices and browsers, including Microsoft Edge, Mozilla Firefox, Google Chrome, and Safari.
Simple to Use Dashboard:
The Grammarly dashboard is really simple to use and understand. You can choose an existing document or open a new one to write or paste your work into with ease thanks to the simple interface.
Personalized Dictionary:
Certain terms might occasionally not be recognized by Grammarly's algorithm (slang, names, proper nouns, etc.). You can add them to your dictionary to avoid having them flagged as mistakes. After that, you won't have to be concerned about the things in red.
Achievements:
Grammarly will send you weekly update emails that detail how much writing and editing you have done while using the program and how you stack up against other users. You get rewards for things like maintaining weekly streaks, productivity, correctness, and original vocabulary.
2. QUILLBOT:
QuillBot is an AI-powered paraphrase tool. It helps you to improve your writing skills. Through this tool, you can quickly and easily have your text rewritten into a different and more useful format. QuillBot may provide huge assistance, whether you need to clean up a few errors or tighten the flow of your material.
Anyone who wants to test out the tool can do so with a free trial. It takes just a few minutes to turn any text into a polished, precise summary.
QuillBot can be used to summarize documents such as presentations, articles, and other writings for educational purposes.
QuillBot is the ideal option for you if you're seeking a trustworthy paraphrase tool!
How does Quillbot work?
QuillBot can make your writing more effective and fluid. The program evaluates your writing and offers several ideas to help you strengthen your vocabulary, sentence organization, and overall text flow.
This tool can also assist you in determining any passages that may need to be rewritten or context added. QuillBot will help you write and create better material.
Features:
QuillBot provides numerous features to make writing easier for you. In this Quillbot review, all features will be covered in detail.
Clean & Neat Editor:
It provides you with a tidy workspace that any beginner may access without any technological expertise.
Web-based application: 
Quillbot is a web-based application, that allows you to work easily and at any time and from any location.
Quill Modes: 
You can choose from seven different quill modes to suit your needs when creating quilling material. 
Extensions and Add-ons: 
It also provides Microsoft Word and Google Docs add-ons, as well as Google Chrome extensions, to help you with your task.
Summarizer: 
You can summarize any piece of text using this tool.
Word Flipper: It allows you to control how many words in your spinning text are replaced with their synonyms. Use the corresponding slider to accomplish this.
Quillbot API: It also offers an API. Through the use of its API, you can integrate its features into your apps.
3. Hemingway app:
The Hemingway app is a distraction-free writing and editing tool created to assist you in improving your writing. It focuses on spotting grammatical mistakes, the misuse of weak adverbs, the overuse of the passive voice, and other typical mistakes that detract from the quality of your text.
On the website, there is a free version of the software that you can use. You may also pay $19.99 for a standalone version if you'd like to work offline (and get a few more options, which we'll discuss in a bit).

Features:
Writing mode:
The writing mode has a simple UI and is intended to be unobtrusive. Making text bold or italic, setting headings, adding a block quote or a list (either in bullet points or numbered order), and creating links are all possible with the formatting tools along the top. This program is solely focused on writing; there are no page breaks or elaborate formatting tools for creating print layouts.
Editing mode:
When you are in editing mode, most of the Hemingway features are activated. Hemingway examines your writing and identifies several potential issue areas, in addition to providing a summary of your work's readability level, it estimates reading time, and length.
Blue highlights mean it's identified as an adverb or a qualifier.

The presence of a complex word that can be changed for a simpler one is shown by purple highlights.

Italics in green indicate passive voice.

Sentences with yellow accents are difficult.

A sentence with red highlights is exceedingly difficult.
Although only a few sorts of faults offer suggestions for remedies, mousing over these highlights will serve as a reminder of the problem type that has been found. Adverbs, for example, can be eliminated with the click of a button, but you'll have to do it on your own to switch to active voice.
4. Otter AI:
Otter.ai is an AI-powered transcribing and note-taking application. It allows you to swiftly and easily record your thoughts, ideas, and crucial information. Otter.ai makes it simple for anybody to get started taking notes or recording meetings, lectures, interviews, or other events with its user-friendly interface and robust functionality.
Features
: 
Automatic transcription of conversations that are recorded.

The capacity to do keyword or topic searches across recordings.

Features for sharing and taking notes.

The capacity to download audio recordings for offline use.
5. Google docs:
You can create and modify documents online using the Google tool known as Google Docs, which can be viewed from a computer or other internet-connected device. The user can create writings and documents that are stored online, or in the cloud, using this word processor.

Features:
It features a word processor that enables document writing and editing.

It is a component of the Google Tools service, which also offers spreadsheets in the form of Google Sheets, forms in the form of Google Forms, and presentations in the form of Google Slides, among others.

You need a Gmail account and an internet connection to utilize it (although it allows the option of working offline).

You can use this tool from computers, cell phones, tablets, and from other electronic devices through a browser or application.

It is a no-cost service that doesn't need any installation of special software.

All newly created documents can be downloaded to a computer or other device and are automatically kept in Google Drive, Google's online storage service.

Because it doesn't save information in the computer's memory, it frees up a lot of space on the device.

One or more people can collaborate on the same document with it.

To increase functionality, it is often and automatically updated.
6. SmartEdit:
SmartEdit Writer is a free tool for writers of novels and short stories. It is a tool that allows you to plot out your novel, organize and keep your research materials, write your novel scene by scene, and revise chapter by chapter in a contemporary Windows application that resembles Microsoft Word in appearance and functionality.
Features:
Over 25 language checks

Highlight the overuse of a term

Analysis of sentence structure

Flags clichés and crutch words

Identifies grammatical errors

Automatic backup (in-app version)
7. Evernote:
Evernote is one of the best writing tools for you. With this tool, you can pin your thoughts, to-do lists, tasks, and reminders on a bulletin board. You can include voice samples, pictures, and links to them in your notes to provide further context.
You can concentrate on writing and increase your productivity if all of your notes are in one location.
Features: 
 Automatic note syncing between devices

A save button for browsers to clip web snippets.

Templates for taking notes

Advance text search for notes

Contextual tags

Document scanning
Conclusion:
Here, the list concludes with the top writing tools available right now. Which tool is the best? It depends on individual demands.
Some of these tools can help you spot grammatical errors, while others can keep you organized and productive. Every serious writer should possess these tools. Additionally, there is no risk in testing out these tools as most of them provide free trials.
Would you like me to evaluate any further tools? Post your demands in the comments section below. I would be delighted to express my views.