10 best countries to study abroad and work in 2022 – 2023
10 best countries to study abroad and work in 2022 – 2023
Which country is best for MS or business?
The best country for master's in engineering & other business concepts is as follows.
1.  United States (US)
The USA has always been the best & famous study abroad destination for the perspective of masters. Because The United States has the best universities and business opportunities. 
This is not enough to say that the United States is the center of business in the world.
According to data, over 7,50,000 overseas students apply to study MS in US colleges each year.
Boston & San Francisco are two of the most popular student cities in the United States. 
Students who fall under the "STEM" i:e Science, Technology, Engineering & Math programs get a 3-year OPT period to work & recover the expenses they have incurred during studies within this period. 
Top Universities for MS in USA:

Massachusetts Institute of Technology (MIT)
Stanford University
Carnegie Mellon University (CMU)
Georgia Institute of Technology
University of California – Berkeley

2.  Canada
In the top ten countries for studying MS abroad, Canada is one of the most preferred. Toronto is one of the top three cities to study MS in Canada,
According to data, approximately 65 percent of overseas students travel to Canada to study MS abroad each year. Canada offers a healthy study environment, a rich culture, and vast geographical differences in addition to high-quality education.
Canada is also one of the most diverse places to live, and it welcomes students from all over the world. This year it is also observed by some researchers that Canada needs employees
due to the increment in the business every year.
What's more, you want, there are very few countries that provide international students with job opportunities after they graduate and Canada is one of the famous countries for them.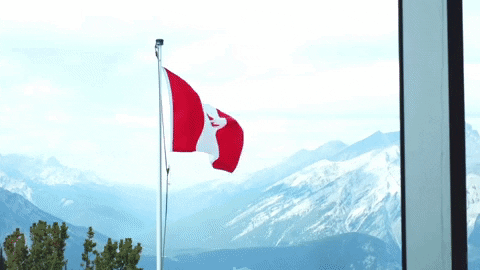 3.  United Kingdom
As a matter of fact, the United Kingdom is one of the top countries to study abroad for a number of reasons. UK universities consistently rank among the top universities in the world, offering a vast variety of specializations and connecting you with a successful alumni network.
Not only that, but the universities here also mentor their students by providing all-around support and offering financial aid.
The costs for courses provided in UK universities vary widely and can be pricey, it is
worthwhile to look for scholarship opportunities.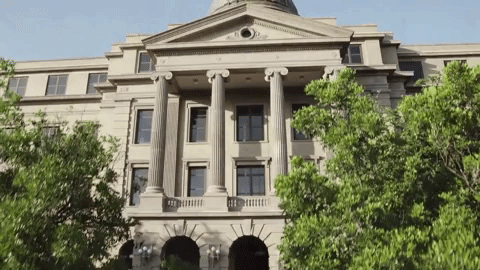 4.  Australia
Australia offers an exceptionally large number of institutions. For students, Australia provides truly world-standard education & teaching with the perspective of Australian businesses
requirement.
Australia has a lot more to offer than just kangaroos, koalas, wide-open spaces, & beautiful beaches. It is famous because it focuses more on research-based work, which makes students think out of the box. This is a fact, out of the world top 100 universities in the world, eight of them are Australian universities.
In its 26th year of consecutive annual economic growth, Australia's economy is the world's 13th largest. Rated AAA by all three global rating agencies.
5.  Germany
Germany offers free tuition to undergraduate students in all states but one. In Europe Germany is known as the recommended country for international students.
This country is definitely one of the most popular destinations for international students. Germany also has eight of the top 150 global universities.
German universities offer prestigious academic programs as well as a variety of interesting, practical study options. MS in Germany is quite inexpensive, particularly at public universities.
Facts:
Germany's government demonstrates this strong commitment to applied
research by funding research institutions, supporting the creation of start-up
companies.
Germany offers a variety of incentive programs & public funding instruments.
Successfully doing business in any foreign country requires knowledge of cultural differences. This is essential in Germany, where business etiquette is taken very seriously. First, doing business in Germany means being punctual. Set the date and time of any meetings well in advance.
Arrive on time at the agreed meeting venue.
Successfully doing business in any foreign country requires knowledge of cultural differences. This is essential in Germany, where business etiquette is taken very seriously. First, doing business in Germany means being punctual. Set the date and time of any meetings well in advance. Arrive on time at the agreed meeting venue.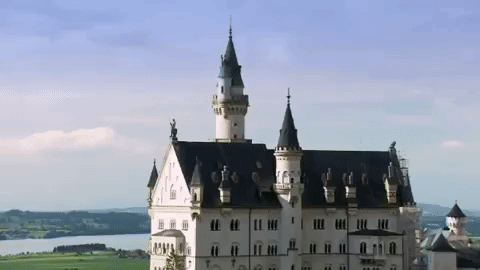 6.  France
Students from all around the world choose France as one of their top study abroad destinations. It has a century-long history of providing a top-notch education. Students will have the chance to fully immerse themselves in the tradition and rich culture of the nation in addition to their academic studies and future careers.
Additionally, in order to entice overseas students to study in France, the French government and universities provide scholarships to those who wish to do so.
In actuality, attending public colleges results in extremely low tuition costs. In order to get monthly funds to pay their living expenses, many students decide to apply for the aide personalized au lodgment.
The costs at public universities in France vary depending on the program of study. In France, studying MS would cost roughly 3,770 EUR per year.
7.  The Netherlands
One of the top choices for international students is the Netherlands, also referred to as Holland.
Holland, a key nation in Europe and neighbor to powerful nations like Germany and Belgium, is renowned for having an excellent educational system. It is renowned in particular for its programmes in management, business, engineering, and technology.
If you find that exciting, along with taking canal boats, relaxing on beaches, and cycling through Dutch neighborhoods, studying in the Netherlands may be the best option for you.
The Netherlands is well-known for its tulips, windmills, and capital city, Amsterdam. The second-largest exporter of food and beer in the world is known as the Netherlands. Locals in the Netherlands like cycling and have relaxed attitudes and peculiar habits.
8.  South Korea
Particularly in specialized subjects like engineering and information technology, the education provided by Korean universities to international graduate students is highly regarded worldwide. The majority of master's degree programmes offer English-language instruction.
The excellent research programmes, prominent staff, and state-of-the-art research facilities at Korean institutions are well-known.
Living in South Korea has various benefits, like well developed and reasonably priced healthcare. When it comes to healthcare, South Korea is one of the most developed nations.
Even modest symptoms would typically prompt a visit to the hospital for South Koreans in order to receive prompt treatment.
Due to its favourable corporate tax structure, proximity to the United States, and shared culture of democratic values, South Korea is a great investment opportunity for American businesses seeking to raise their reputation internationally.
9.  Turkey
Turkey is a fantastic study abroad location because of its great educational system and affordable housing. There are many different courses to choose from, and all credentials granted by Turkish universities are recognized by nearly all of the European Union's member states.
Depending on whether the university is a public or private institution, tuition costs in Turkey range from $3,000 to $19,000. If the language of teaching is English, you could have to pay more than the regular abroad price at public colleges.
Since the Ottoman Empire, when only men could attend schools outside the home and most education was centered on the Koran, a lot has changed in Turkey. Girls and women were only instructed in domestic arts and crafts during this time period.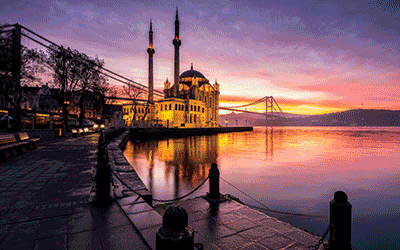 10.  Singapore
One of the easiest places in the world to do business is Singapore. Singapore is the ideal location for studying abroad due to its status as a significant commercial and tourism hub. The city is a hub for international commerce because it is home to numerous multinational corporations with their headquarters there.
Local students may experience significant stress due to competition from international pupils. Students must compete not just with their present local peers but also with other overseas students from nations like Korea, China, and India.
Singapore has a comparatively low cost of living, making it more affordable for most families to send their children to school there than in other well-known study abroad destinations like the United States, the United Kingdom, Australia, etc.